Marketing is essential for any successful business and that definitely includes your home baking business.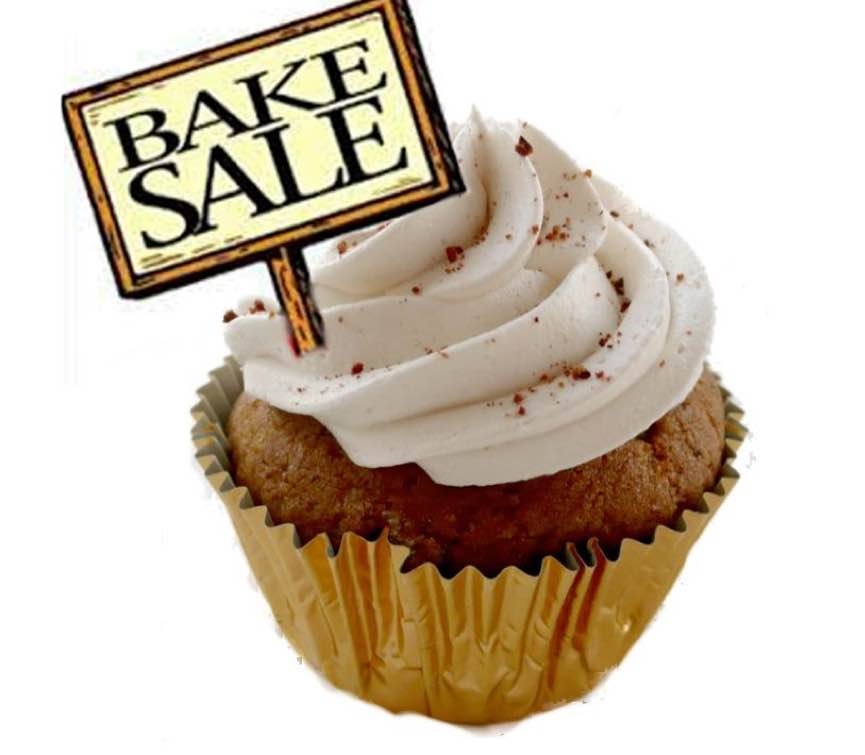 How do people find out about the goods that you sell? Where do your new customers come from?
Your baking business needs to grow and it's not going to get any better without some solid marketing. So let's jump right into to how you can market your home baked goods.
Who do you want to target?
Before you begin, it's important to figure out where you want to go. Work backwards and think about what sort of people you want to attract to your baking business and who is likely to become a regular customer.
What products do you sell and who will want to buy them? Which people are more likely to become regular customers?
If you can pinpoint people you want to attract to your business, the rest of the marketing process will go much more smoothly.
How can you attract potential customers?
Now that you've got your ideal customer in mind, it's time to think about how you can let them know about your business. Different groups of people spend their time doing different things and are exposed to different advertising.
If your ideal customer is a young mum, for example, you could consider advertising in school newsletters and notice boards, to help them find out about your new business. Additionally, you could turn up at family friendly events and sports days and offer discounted specials to attract new customers.
It's also important to think about what would appeal to your target customers. Different people respond well to various forms of advertising and you should try to target your advertisements to your ideal customer. Think about the words, the colors, the images and the overall style of any advertisements you use.
Launch your business
Getting off to a fantastic start is important. You're fresh with enthusiasm and ready to bake, but you need to do a top job of marketing the launch of your new business. If no one knows that you will be selling home made goods, there will be no one to buy you products from you.
Here are a few good ideas to help you start your business on the right foot:
Spread the word to friends. The people you know will often be your first customers. They probably already know that you're a great baker and will want to support your new venture by making a purchase.

Use local advertising. Advertising is often worth the expense, especially if you do it well. Create an ad that will appeal to your target customers, and get it published in small, local publications that potential customers may read.

Create a pamphlet. You can also create your own pamphlet to distribute throughout the community. Let people know what products you have available, your great value prices and any specials you are currently offering.

Offer an opening special. People love good value. If you can offer an opening two-for-one special, for example, more people will want to get involved. You may make less profit during the special, but once people taste your home baked goods, they'll be back next time to pay full price!
Attend local events
You've really got to get the face of your business out there, so that people and find out about your products and become regular customers.
A great way to do this is attend local events where people have the opportunity to buy your food products. This may be the local farmers' market or even community and school events where you can set up a stall to sell your goods.
These can often make a tidy little profit for your business, but they are also a great way to build recognition of your brand for instant marketing. People see you in the local community selling home baked goods and then later when they need to purchase products you sell, your business is more likely to come to mind.
Keep your customers satisfied
Treating your regular customers well and making sure that they are satisfied with your products is important on the long-term path to success.
When people are happy with what your business offers to them, they are likely to share this with their friends. This creates a chain of word-of-mouth advertising that is more powerful that traditional advertising. People trust their friends and are likely to try their recommendations.
You could even thinking about encouraging word-of-mouth advertising by offering a discount to regular customers that bring a new customer to your store with them. This can be a good way to nudge people into taking that extra step.
Are you ready to take your business to the next level?
I hope that this article has given you something to think about and inspired you to take your marketing up a notch.
If you're business offers a great service with quality products, it makes sense to shout it out to the world and let them know what they're missing out on!