If your home baking business is just starting out, chances are pretty good that you're not selling wedding cakes that cost as much as a new or used car. Check out these celebrity wedding cakes, get some bakery inspiration, and keep working for the day a single wedding cake sale could fund your business for a year.
Chelsea Clinton and Marc Mezvinsky: $11,000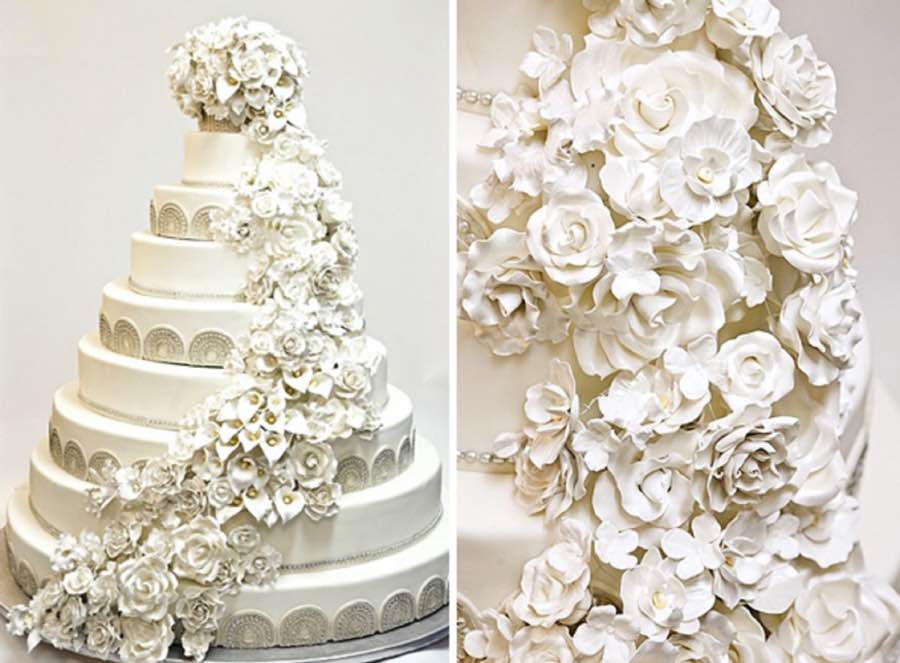 Clinton and Mezvinsky's cake is the cheapest of the cakes in this article, but that's not saying much. This gluten-free vanilla sponge cake was layered with chocolate mousse, and clocks in at 4 feet tall and weighed 500 pounds. It was topped with over 1000 sugar flowers, representing weeks of careful work.
Kim Kardashian and Kris Humphries: $20,000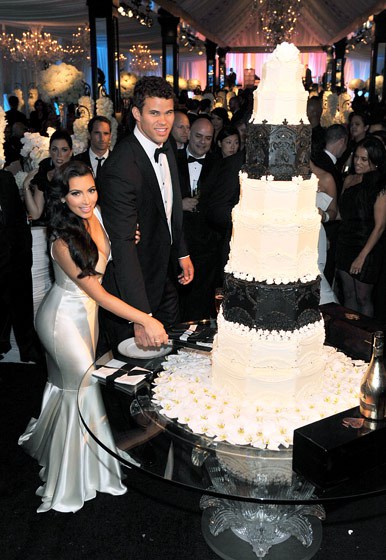 Kim Kardashian is known for her over-the-top antics, but her wedding cake took things to a new level, tipping the scale at nearly 600 pounds of chocolate-chip marble cake and buttercream frosting. The cake was too big to actually cut, so separate sheet cakes were served instead.
One writer noted that the "leftovers probably lasted longer than their 72-day marriage."
Prince Charles and Diana: $40,000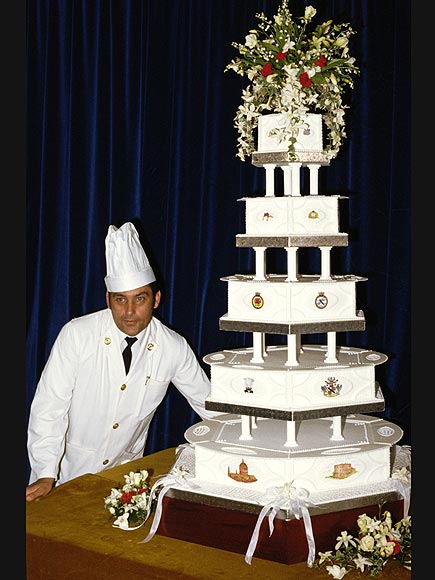 This five-foot cake was decorated with roses, lilies of the valley, and orchids, along with the royal family's coat of arms. Five feet of cake sounds like enough to feed an army, but Charles and Diana also served 27 small cakes to wedding guests.
Prince William and Kate Middleton: $80,000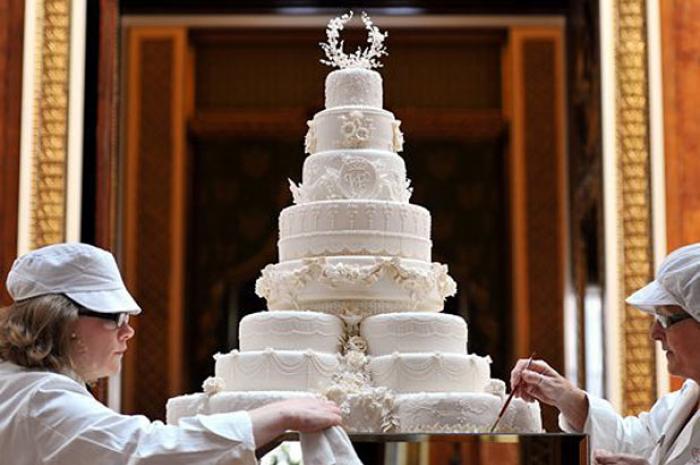 A little over three decades later, Prince Charles and wife Kate Middleton broke Charles and Diana's bakery bill record. Their eight-layer cake featured fruit cake and 900 sugar flowers. The bill? A cool $80k.
Wondering how much to charge your favorite celebrity for their cake? Give our cake pricing calculator a try).
Image and price sources