If you run a home baking business, your kitchen is your office. Although it may not be in the budget to redo your workspace right now, thinking ahead and planning for success could bring you the kitchen of your dreams. Read on for some of our favorite kitchens for your home baking business!
#1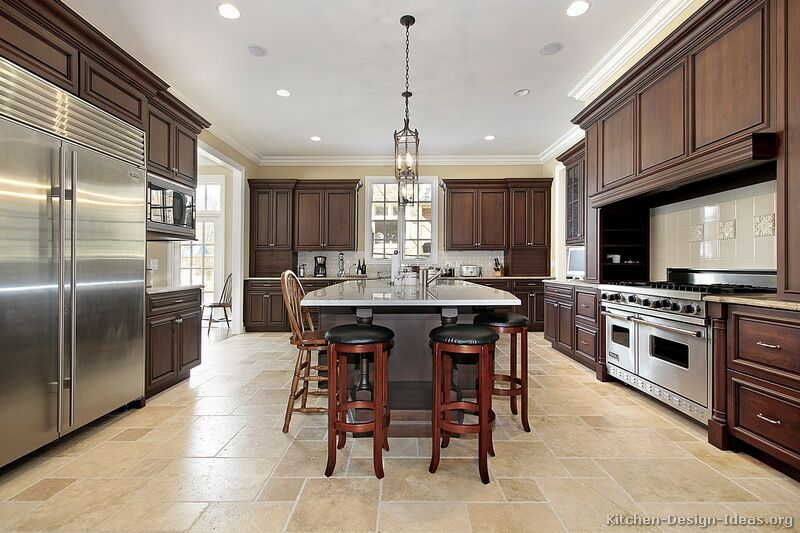 This elegant kitchen has plenty of room for baking and decorating, as well as a seating area for clients to sample, plan, and order their cakes. Plus, allowing customers to see the kitchen assures them that your baking equipment and facilities are scrupulously clean.
Source: http://www.kitchen-design-ideas.org/pictures-of-kitchens-traditional-dark-wood-walnut-color-kit006.html
#2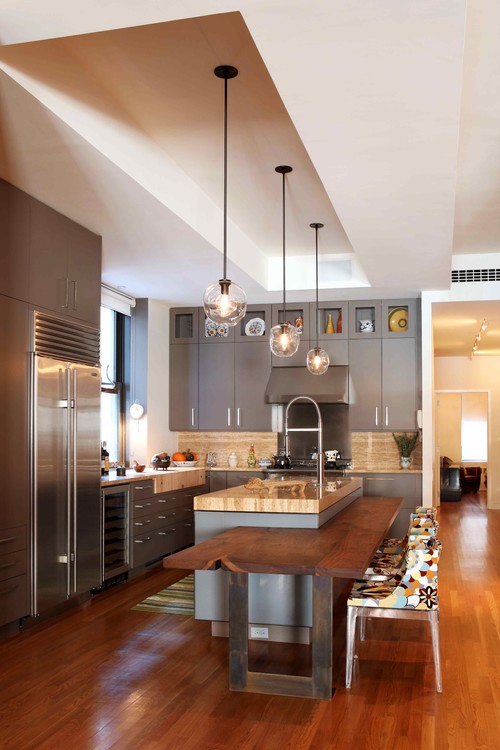 Modern and bright, this kitchen packs a wallop of useful features. Dual-height countertops for different baking activities, a huge refrigerator, and a tall faucet for washing big bowls, this setup is functional but not boring.
Source: www.houzz.com/photos/46373/VP-Interiors-2010-contemporary-kitchen-new-york
#3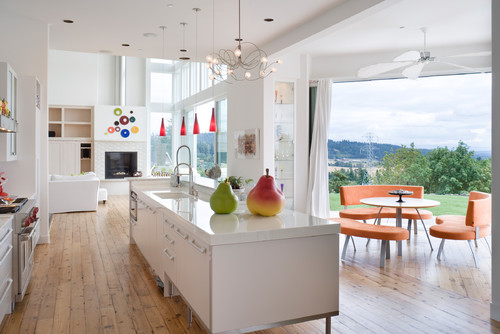 If your house has a great view, why not look at it while whipping up a batch of cupcakes or putting the final touches on a wedding cake? This sunny kitchen has gorgeous windows and plenty of counter space for mixing, frosting, and packaging up your homemade baked goods.
Source: http://www.houzz.com/photos/396142/Brunstrom-Residence-contemporary-kitchen-portland
#4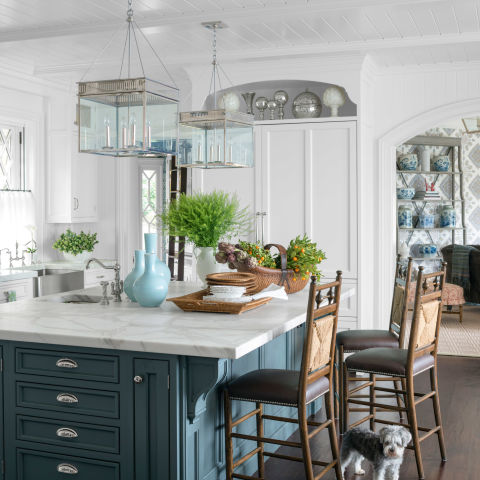 Do you specialize in French pastries? If so, this kitchen might inspire you. From its marble countertop (perfect for working with delicate laminated doughs) to the ample pantry space and antique details, this workspace oozes old-world charm.
Source: http://www.leeannthornton.com/coastal/
#5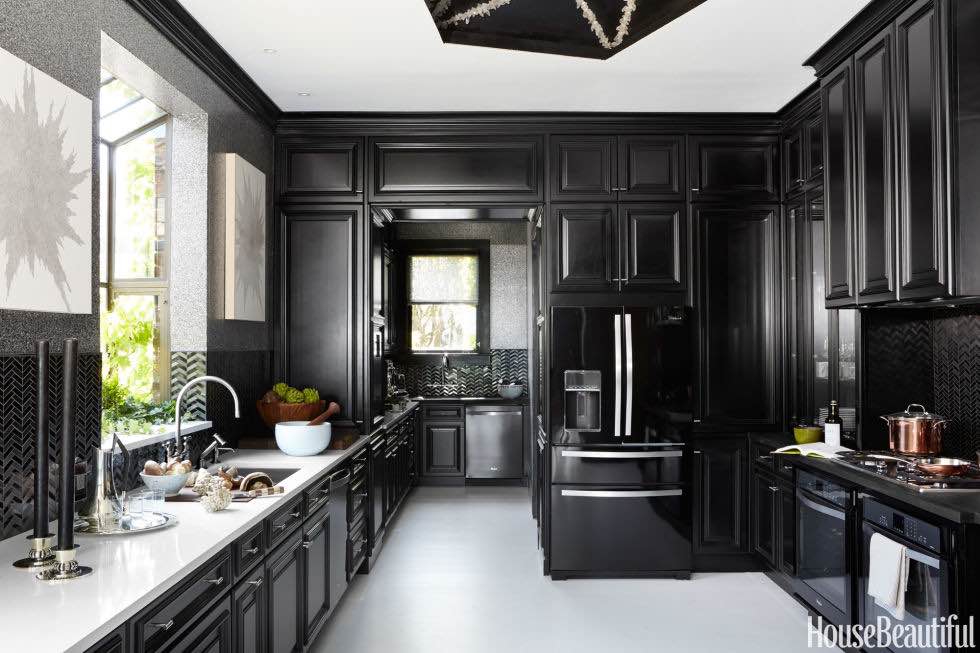 Distinctive, gorgeous, and carefully-constructed: these words describe your baked goods, so why shouldn't they describe your kitchen, too? Black cabinets and white stone countertops let your creations shine in the spotlight.
Source: http://www.housebeautiful.com/room-decorating/kitchens/g1964/2014-kitchen-of-the-year/
#6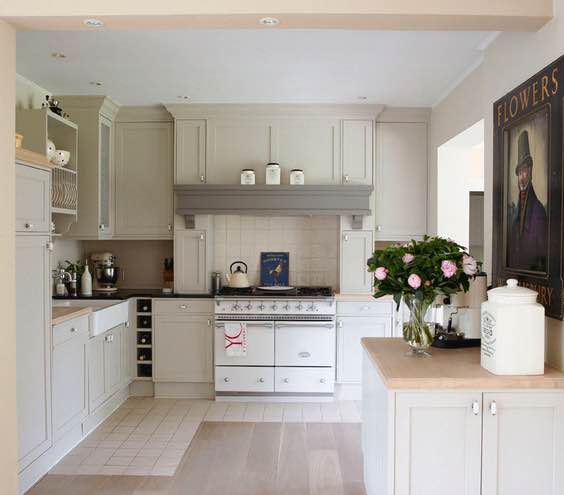 Simple and cozy doesn't have to mean boring, and this kitchen proves it. A big, sturdy range will be sure to get plenty of use, as will the deep ceramic sink. Add a splash of color with some fresh flowers and a piece of art.
Source: http://www.realsimple.com/home-organizing/decorating/decorating-kitchen/home-baking-kitchen-decorating-ideas/neutral-kitchen