The Internet abounds with advice on what you should buy to start a cake baking business. What do you actually need? We've gathered together a list of essential basic tools to help you mix, frost, and decorate your cakes without spending lots of money on supplies you won't use.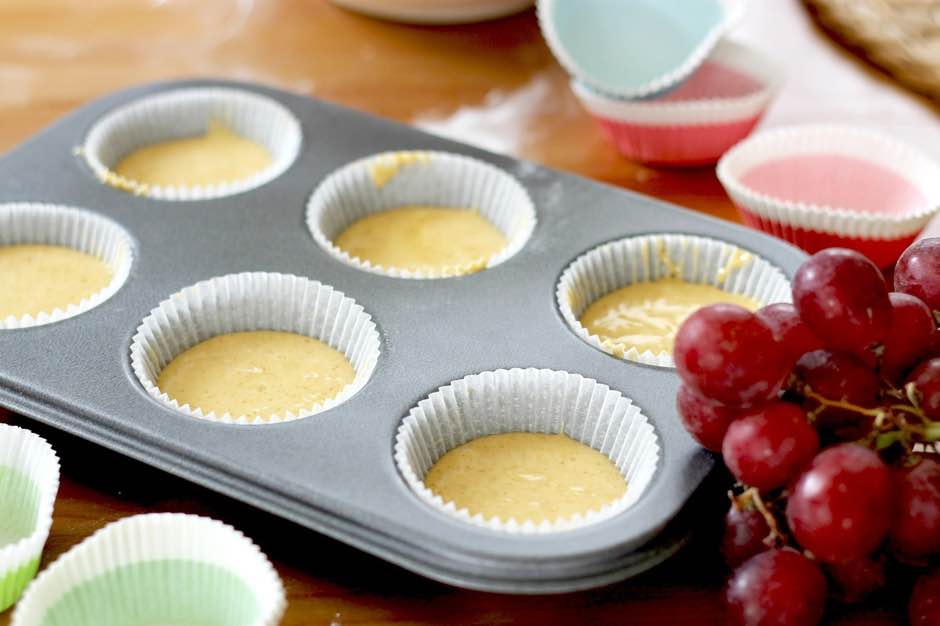 Mixing and Baking Tools
Digital scale. Volume-based measurements aren't always accurate (especially for flour). Keep your baked products consistent and avoid ingredient weight by weighing your ingredients instead of scooping them.
Measuring spoons and cups. Although weighing is more accurate than measuring by volume, a good set of measuring spoons and cups offer a great starting point, and can be helpful as you convert your recipes from volume to weight. Good measuring spoons are especially critical—who wants to measure out 6 grams of a fruit extract if you could just use a teaspoon?
Rubber spatulas. Really good rubber spatulas are the difference between enjoying baking and being constantly frustrated by your recipes. Use them to fold together a delicate batter, scrape down the sides of your mixer bowl, or fill pastry bags.
Stand mixer. Save yourself time, energy, and repetitive stress injuries by letting a stand mixer whip up batters, frostings, and fillings. Commercial-grade stand mixers are more expensive, but they also are built for a heavier workload. Start with something that fits your budget, and consider reinvesting profit in your business to upgrade later.
Oven thermometer. If you're using a home oven or a commercial one you aren't familiar with, this tool is absolutely critical. They're inexpensive, but they tell you exactly how hot your oven is—which can mean the difference between a soggy genoise and a light, fluffy one. Don't simply rely on the oven controls for temperature—take a little preventative action now and avoid heartache later.
Frosting/Icing Tools
Off-set spatula and/or bench scraper. These simple tools make frosting a whole lot easier, providing a smooth, flexible surface for surface coating icing or smoothing a glaze.
Fondant rollers and smoothers. If you anticipate working with fondant, consider investing in special tools for rolling and smoothing this sugar-based icing. Fondant can be very fussy, and having the tools can make working with it easier.
Pastry bags, piping couplers, and icing tips. Considering adding frosted decorations to your cake? If so, you'll need pastry bags (either reusable or disposable) plus icing tips. Piping couplers are optional, but they save you time and hassle if you want to change your icing tip without digging it out a bag of frosting.
Modeling set. Made of food grade materials, a modeling set can help you shape marzipan, fondant, and modeling chocolate into intricate decorations and toppings.
Cake Construction Tools
Cake pans. The sizes and shapes you need will depend on what you want to bake.
Parchment paper. Perfect for lining cake pans, transferring cakes to stands, and more.
Cake boards. These food-grade cardboard shapes provide a stable base for your cakes, ensuring they won't slide off the cake stand once they're created.
Turntable. Ideal if you'll be doing a lot of icing, a turntable allows you to maneuver the cake easily and safely to reach all the sides with as little effort as possible.
Cake spatula. A cake spatula is a bit like a bigger pancake turner. It is designed to help you lift cake layers without them breaking or crumbling, and can be extremely helpful if you'll be building a lot of multi-tier cakes.
Dowels. Do you plan on building large multi-layer cakes? If so, consider buying some food-grade wooden dowels to help hold the layers in place.
Long-handled tweezers. They sound unusual, but these simple tools can help you place small garnishes, remove stray sprinkles, and more. They're longer and more precise than your fingers—plus they'll leave less of a mark if you accidentally hit the frosting.
You probably have most of the tools necessary to start a bakery business. What's on your shopping list? Let us know in the comments below, and tell us what your favorite baking tools are.