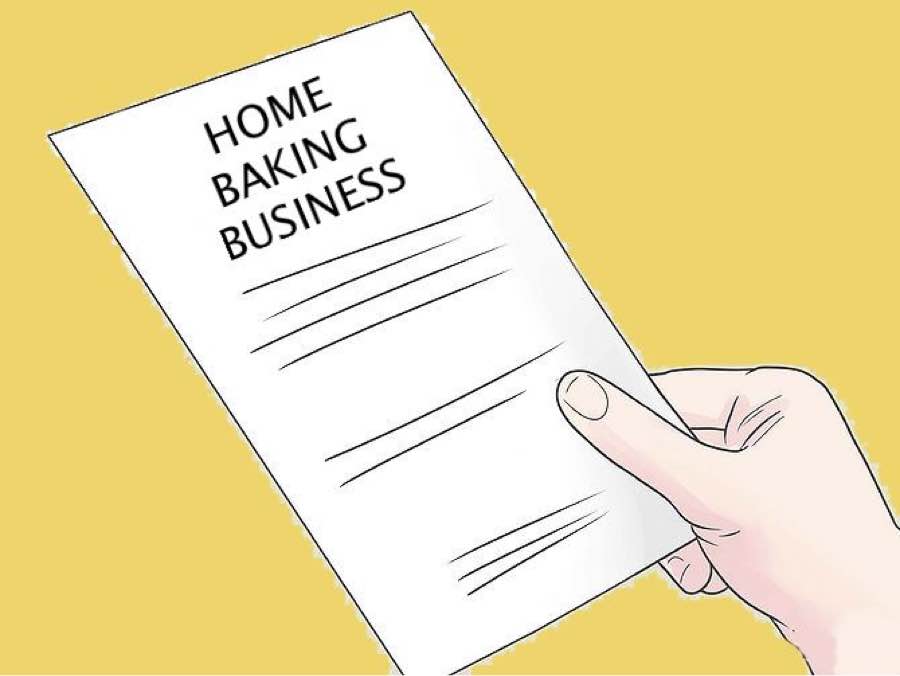 Starting a home baking business can be a lot of fun, but can also be a little daunting at first, especially when you are trying to work out the logistics of registration and permits.
Thanks to cottage food laws we are now able to sell food products that we've made in our home kitchen. But how can we go about doing this and what licenses do we need exactly to get started?
This can be a complicated minefield to get through for passionate bakers that just want to bake up a storm and begin selling goods. But is doesn't have to be complicated.
Here's a simple guide we've put together to help you launch your home baking business the right way.
What permits do you need?
Before you can officially set up business, there are two specific permits that you need.
Food Handler Card
Used to ensure that you understand how to produce food products for public sale that are save for consumption.
Local Health Department Registration
To declare your business as a producer of edible goods for sale and permits you to sell home baked goods.
Let's have a closer look at each of these and, more importantly, how you can get your hands on them.
Food Handler Card
The food handler card is designed to ensure that that every food product available for public purchase is safe for consumption. Anyone who wishes to sell baked food products should be properly trained in safe methods to produce the goods.
Fortunately, this is quite easy for you to do. There are several food processor courses that you can take online. You can find a list of several eligible courses here.
You simply need to enroll in a course (the fee is usually about $15) and complete the online modules, which may take you a few hours. When you complete the tests with the minimum pass mark, you will be awarded the food handler card.
It is best to do this soon before opening your baking business, as your food handler card should be less than 3 months old when you register your business with the local health department.
Local Health Department Registration
Now it's time for the second step and registering your business with the local health department, to ensure that your business meets the required health standards to sell home baked goods to the public. There are two types of permits, called "Class A" and "Class B".
A "Class A" permit allows you to sell your baked goods directly to customers. This means that you can make sales out of your home, at market stalls, holiday events and farmers' markets – as long as you are selling directly to the customer.
A "Class B" permit allows you to sell you goods as you would with a "Class A" permit, with the addition of being able to sell to other businesses, such as cafes and restaurants, for indirect sales.
The "Class A" permit is slightly cheaper (around $100-150) than the "Class B" permit (around $150-250), which also requires an inspection of your home kitchen. Both will need to be renewed each year that you continue business.
To get your permit from the local health department and register your business, you will need to fill out the relevant forms, with information about your business, as well as a recently completed (within 3 months) food handler card and sample labels of your products.
If you would like more information about how to register your home baking business with the local health department and the specifics of different permit classes, click here.
Are you ready to open up?
Now you can see just how simple it really is – you can have your home baking business up and running in just a few weeks.
Simply enroll in a food-handling course and receive the card. Then choose which type of permit you need and apply to register your business. You should hear back from the local health department when all is ready to go, and you can start baking and selling!
So what are you waiting for? It's time to get your home baking business registered!