Famous writer Jack Kerouac once said, "Great things are not accomplished by those who yield to trends and fads and popular opinion." This might be true, but getting stuck in a cake-baking rut is no good either. If you could use a little inspiration, look no further than these up-and-coming trends for 2015.
1. Liquor-Spiked Cake Recipes
From Guinness to artisan tequila, liquors are making their way into cake batters, frostings, and glazes. Try featuring a specific spirit in your batter and frosting, or mix up a bunch of flavors for a fresh approach to classic recipes like genoise cake and buttercream frosting.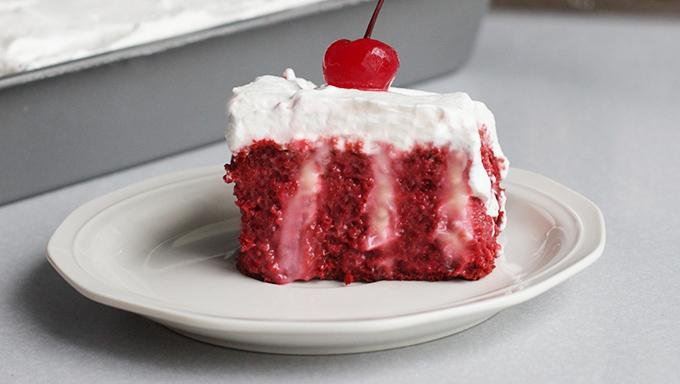 Source: http://www.tablespoon.com/recipes/boozy-red-velvet-poke-cake/dbf8ba8c-0ba7-4b37-b59b-981c94aa2c48
2. Healthful Ingredients
An increasing interest in healthy eating and natural ingredients is making its way to the cake-baking industry. Vegetables like zucchini and carrots are increasingly popular in cake recipes in addition to natural sweeteners like honey and molasses and alternative fats like coconut oil and olive oil.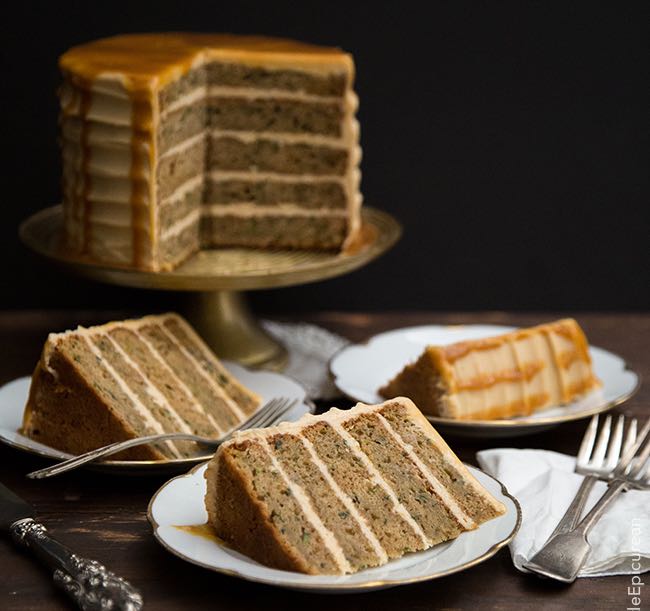 Source: http://www.thelittleepicurean.com/2014/09/brown-butter-zucchini-cake.html
3. Natural, Muted Colors
Move aside, bold primary colors: muted, natural colors are becoming more and more popular in cake decorating. Consider using natural ingredients like matcha powder to color your frostings, or simply reduce the amount of food coloring you use to emulate this subtle, chic trend.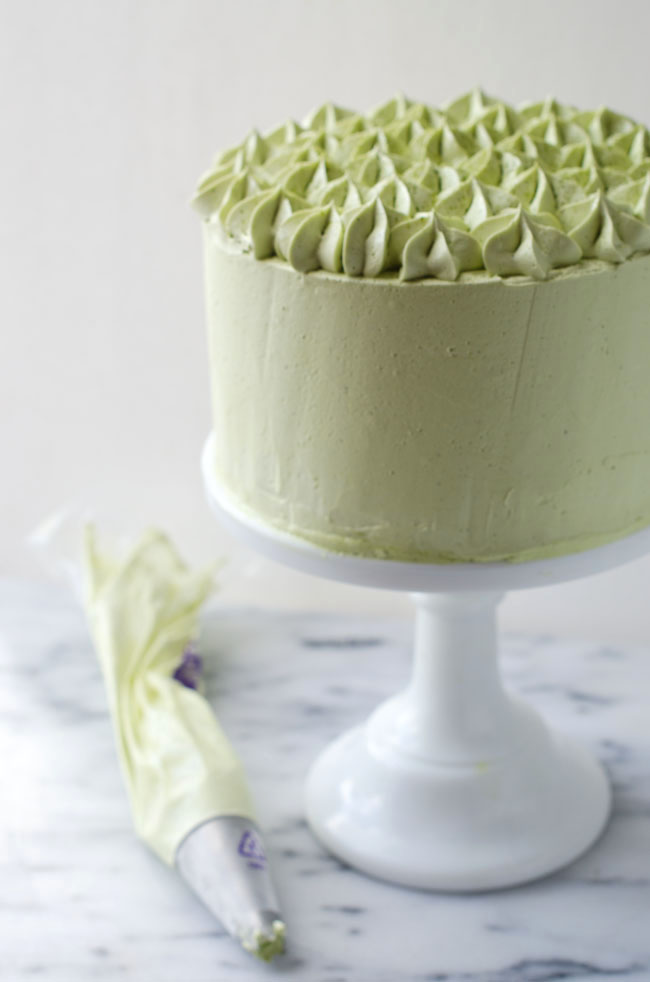 Source: http://cakemerchant.com/2014/10/01/dark-chocolate-matcha-layer-cake/
4. Messy Decorations
Don't hold your breath the next time you go to decorate your cakes—messy, imperfect decorations are all the rage right now. Across the board, artfully disheveled garnishes, frostings, and platings add a touch of personality to events. Shake up your decorating repertoire, and see what you come up with.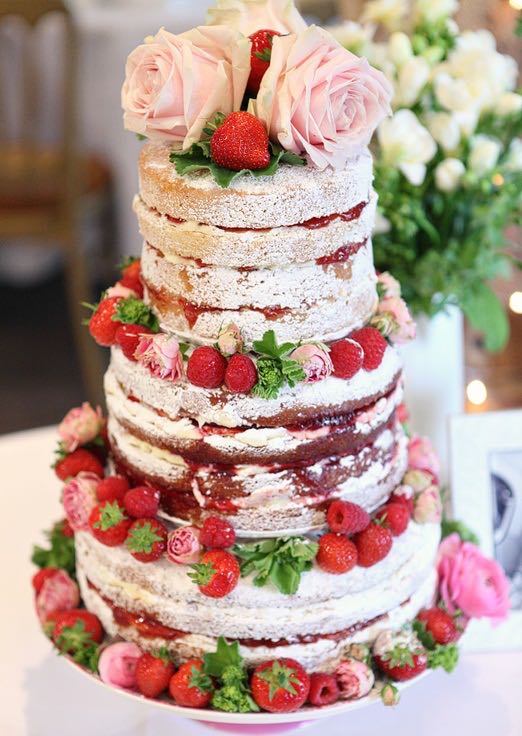 Source: http://thenaturalweddingcompany.co.uk/blog/2012/09/anna-and-james-relaxed-country-tea-party-wedding-at-south-farm/
5. Lots of Contrast
Forget the white-on-white cakes of years past; contrast is very popular at the moment. Bold colors on simple backgrounds are increasingly in vogue, but contrast can be found in other areas too. Scatter wildflowers around your cake plate, or pair messy sauces with an elegant frosting job.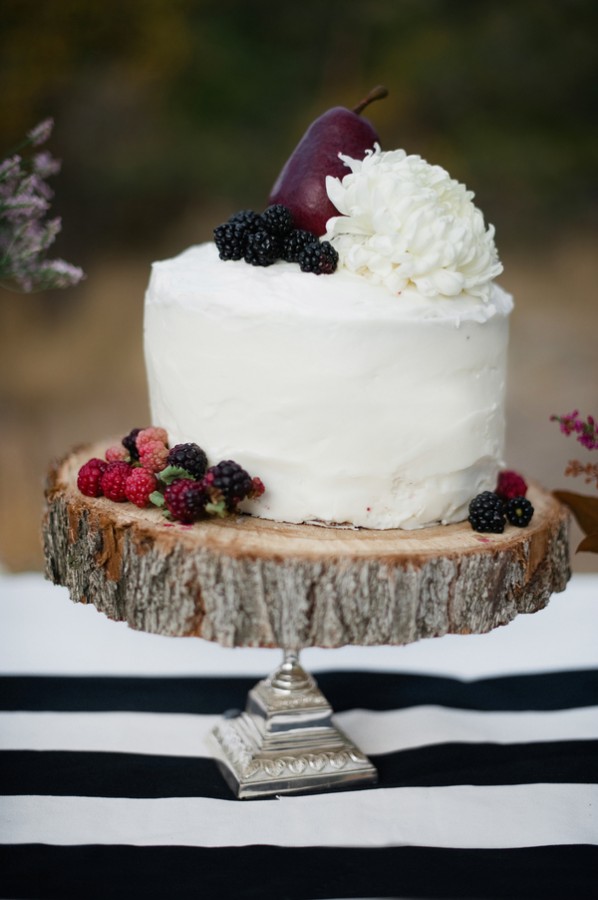 Source: http://www.elizabethannedesigns.com/blog/2012/12/11/jewel-toned-fall-wedding-ideas/round-white-cake-with-white-flower-and-berry-garnish/
If you are a baker, you probably built your business on your talents and vision. Let your artistic vision shine through, but consider trying on one of these trends for size. Who knows—you might reach a whole new group of customers!