You put a lot of effort into making the perfect cake for your customers, so why should your packaging be sub-par? Check out these inspiring examples of bakery packaging below, and start thinking of ways you could showcase your own homemade creations.
Fun and Informative Wrapper
This custom-designed packaging has information about the business on the inside and outside. It's lush, attention-grabbing, and very unique.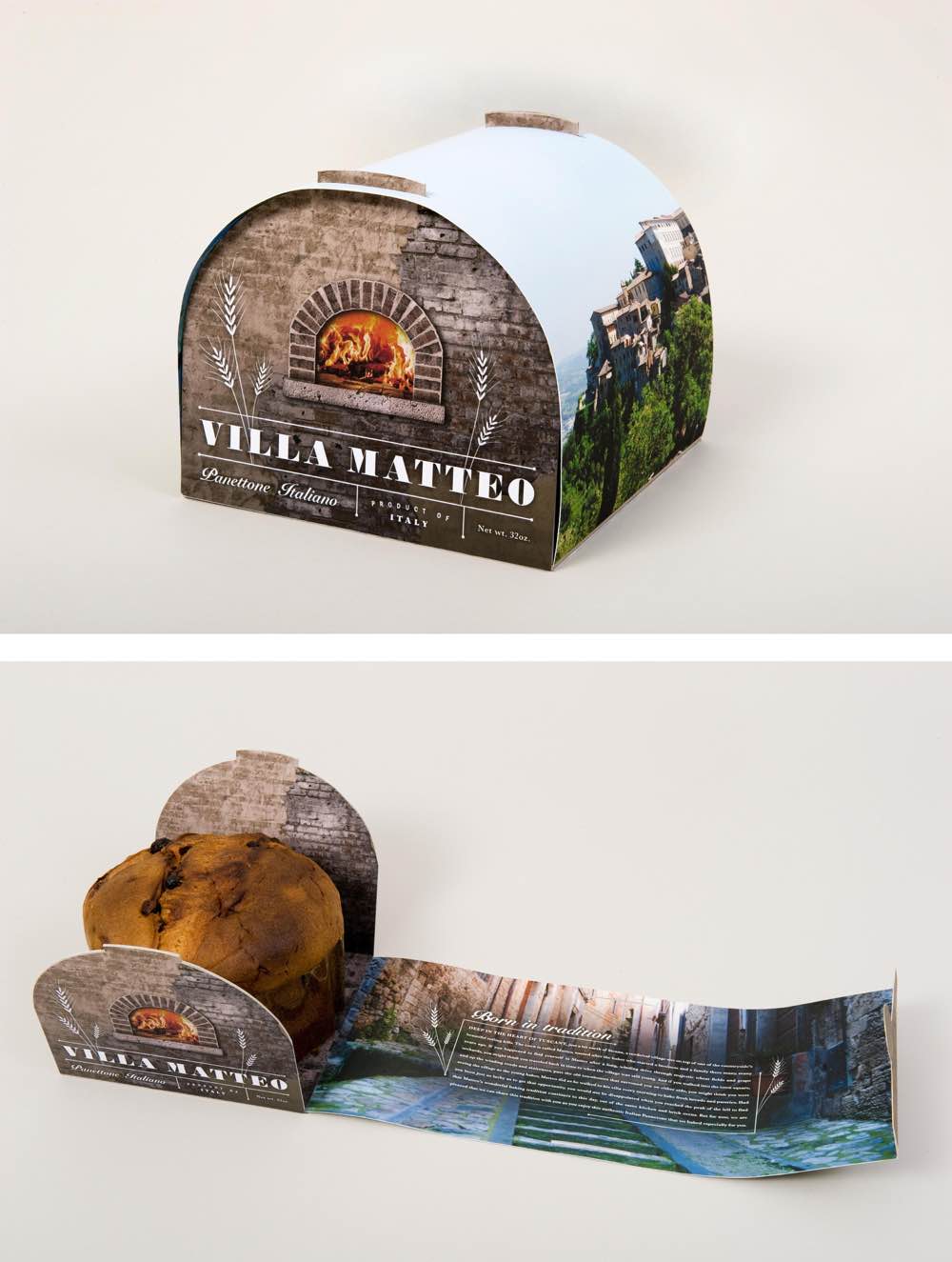 Source: http://www.1designperday.com/2012/04/15/8-creative-bread-packaging/
A Colorful Update on a Bakery Classic
Most bakery boxes are white on the outside and cardboard-colored inside. Adding a splash of color on the inside adds a delightful surprise to the customer experience and makes your bakery's brand stick out.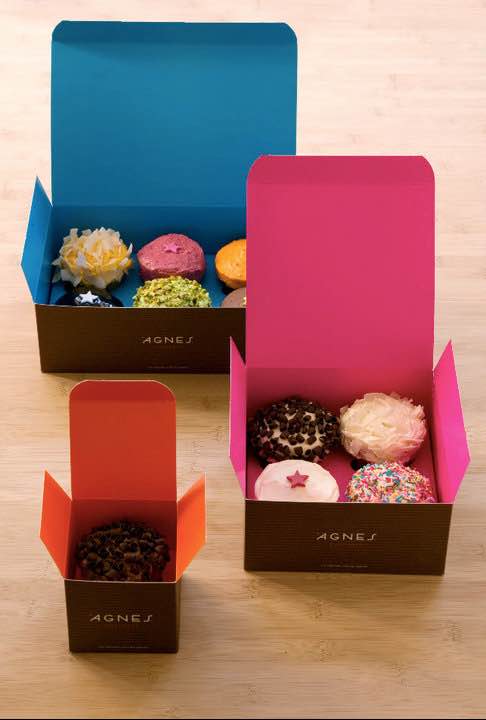 Source: https://www.facebook.com/agnescupcakes/timeline?ref=page_internal
Rustic and Environmentally-Friendly
The reusable packaging and rustic leather construction of this packaging shows that you care about the environment.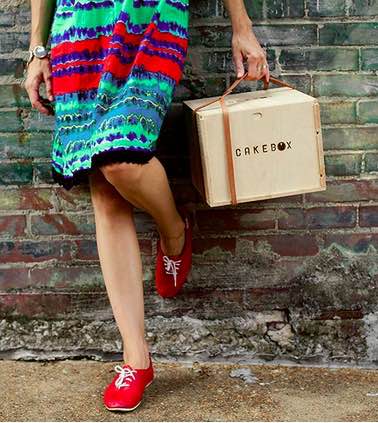 Source: http://scoutmob.com/p/Leather-Box-Strap
Easy to Make Yourself
Food-safe craft boxes, a stamp, and a little creativity are the perfect recipe for unique, low-cost packaging.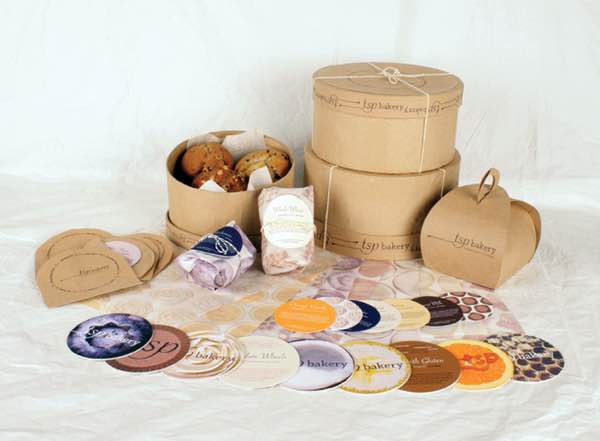 Source: https://www.behance.net/gallery/494321/tsp-bakery
Bright and Elegant Bakery Boxes
"Elegant" doesn't have to mean "stuffy."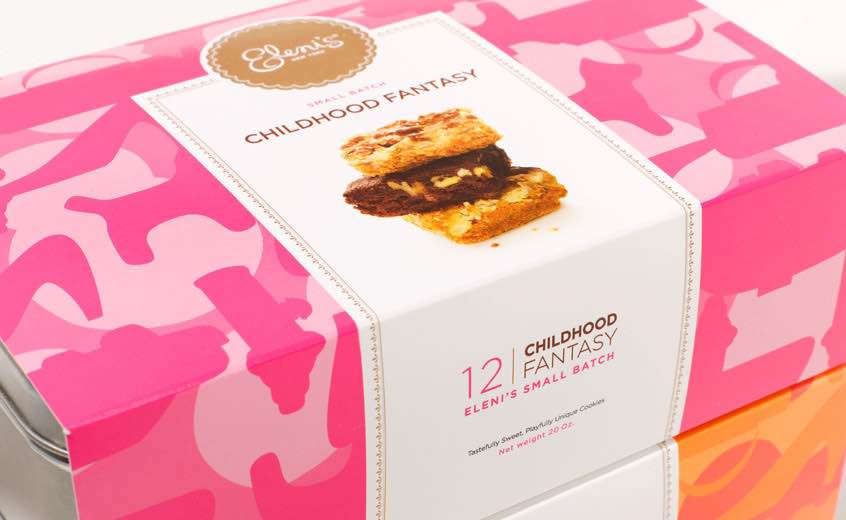 Source: https://www.behance.net/gallery/700526/Elenis-NYC
Formal and Chic Cake Packaging
The perfect accompaniment to your show-stopping cakes!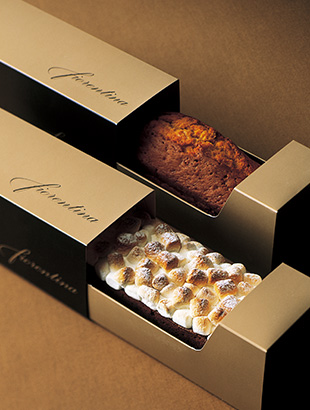 Source: http://restaurants.tokyo.grand.hyatt.co.jp/fiorentina-pastry-tokyo/gift.html
Minimalist and Visually Funny Boxes
Does your home baking business have a great name? Take a page out of Four Fat Ladies' book, and find a way to visually represent it on your company packaging.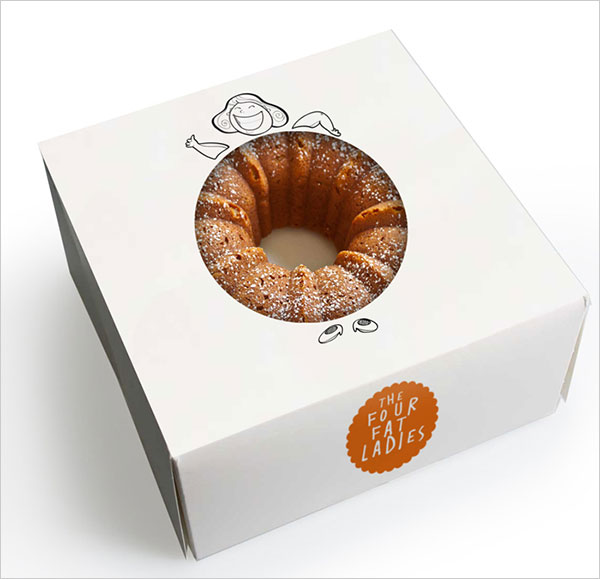 Source: http://www.matterbranding.com/work/house-sessions/0
A Simple, Inexpensive Personal Touch
A custom message at the bottom of the box is the perfect finishing touch for your customers! Be sure you use food-safe ink.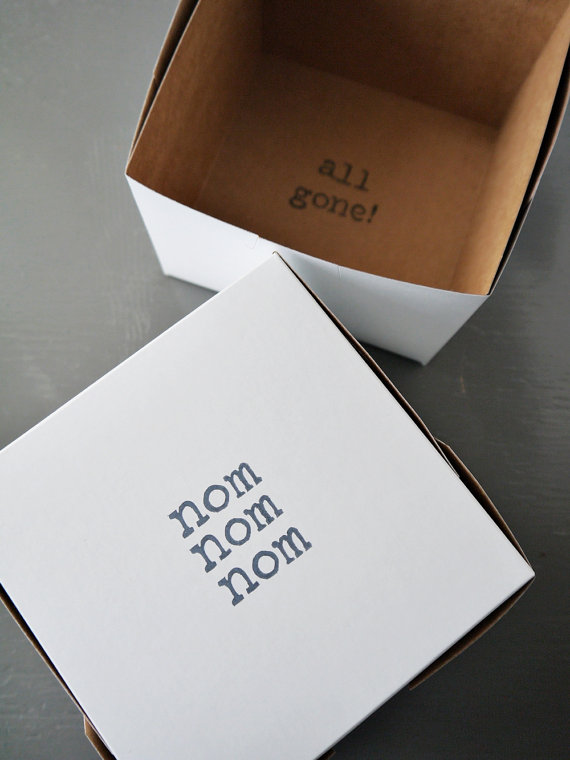 Source: https://www.etsy.com/listing/129033620/printed-pastry-cake-box-nom-nom-nom-all?ref=srgallery6&gasearchquery=cake+box&gaviewtype=gallery&gashipto=US&gar44b=no&gasearch_type=all
It doesn't matter if your bakery business is just getting started or already well established; good packaging can make the difference between a returning customer and a one-time order. Spend a little time thinking about how you could dress up your bakery presentation—your customers and your bottom line will thank you.